Exhibitors attending Careers Expo
#2019 Exhibitors so far – 24/5
1300 Apprentice
Ability Options/Olympus Solutions View
Academy of Information Technology
Academy of Interactive Entertainment
AIFS – Camp America
Ai Group Apprentice and Trainee Centre
AMPA (Academy of Music and Performing Arts)
Apprenticeship Employment Network NSW & ACT
Apprenticeships R Us
ASPIRE Institute
Australian Brick and Blocklaying Training Foundation
Australian Careers Business College
Australian Catholic University
Australian Child Care Career Options (ACCCO)
Australian College of Applied Psychology (ACAP)
Australian Institute of Music
Australian Taxation Office
Avondale College of Higher Education
Bedford College
Campbelltown City Council
CQ University
Defence Force Recruiting
Disability Services Australia
Dress for Success
Excelsia College
Fire & Rescue NSW
Housing Industry Association
HSC in the Holidays
HTN – Hospitality Training Network
HVTC Sydney
Iglu Pty Ltd
International College of Management, Sydney
JMC Academy
Kenvale College
McDonalds Australia
Macleay College
Macquarie University
MedEntry UCAT Prep
MEGT (Australia) Ltd
MIT Sydney
Morpheus Academy of Hair and Beauty
MWLP
My Gateway
National Disability Coordination Officer Program
NECA Training and Apprentices
Orana Fashion Business College
Pinstripe Solutions
Racing NSW
Roads and Maritime Services
Sarina Russo Apprenticeships
Student Super
Superior Training Centre
The Australian College of Physical Education
The Disability Trust
The Hotel School Sydney
The University of Notre Dame, Australia
Tocal College
Training Services NSW
Tred College
Try Surveying
UAVAIR
UAC (Universities Admissions Centre)
UCAT – National Institute of Education
University of Canberra
University of New England
University of Wollongong
Unleashed Grad Trips
UNSW Sydney
UOW College
Vantage Group Training
VERTO Ltd Apprenticeship Network
Western Sydney University
Whitehouse Institute of Design, Australia
William Angliss Institute Sydney
Wisdom Properties Group
Wise Employment
WPC Group
YMCA
Will update information on each exhibitor as we get registrations below
__________________
2019
1300 Apprentice
A not-for-profit group training organisation, 1300apprentice has over 30 years' experience in employing apprentices and trainees.
A
_____________________
Ability Options
We are a disability employment service and also have a SLES funded program for school leavers.
Academy of Information Technology
We deliver higher education diplomas and bachelors in design, animation, film, IT & games.
Academy of Interactive Entertainment
The Academy of Interactive Entertainment (AIE) is Australia's most awarded 3D animation, game design and visual FX educator.
Afford

Afford offer a wide range of services to people with disability, including Community Support, Supported and Open Employment.
Ai Group Apprentice and Trainee Centre
Group Training Organisation. Legal employer of apprentices and trainees. We work across a broad range of industries.
AMPA (Academy of Music and Performing Arts)
The Academy of Music And Performing Arts (AMPA) is one of Australia's leading tertiary providers of performing arts education.
Apprenticeships R US
Apprenticeships R Us is a Group Training Organisation that specialises in apprenticeships in the automotive industry.
Aspire Institute

ASPIRE Institute is a pathway to university / college, choosing from universities / colleges of distinction, by completing diploma degrees.
Australian Careers Business College

ACBC delivers Diploma and Advanced Diploma programs in Accounting; Business Administration; Counselling; Childcare; Leadership & Management; Legal Services; Marketing; Network Security; Tourism and Sports Development.
Australian Catholic University

Speak with ACU about our wide range of programs, scholarships, Early Achievers' Program and our local North Sydney and Strathfield campuses.

Australian College of Applied Psychology (ACAP)
Apprentice Employment Network NSW & ACT
Apprentice Employment Network NSW & ACT is the peak body representing a network of not-for-profit Group Training Organisations in NSW & ACT.
Australian Brick and Blocklaying Training Foundation
We are the industry body for the brick and blocklaying trade, we help organise apprenticeships and pre apprenticeship courses.
Australian Careers Business College
Australian Careers Business (RTO 90271) has been providing education, training and work placement for local students for over 22 years. The college offers face to face and online options for local students in ten industry areas and is approved for training for international students under CRICOS.
Australian Child Care Career Options (ACCCO)
ACCCO is and award winning and industry recommended training provider specialising in early childhood education and care qualifications.
Australian College of Physical Education (ACPE)
The Australian College of Applied Psychology (ACAP) offers courses in counselling, psychology, criminology and social work.
Australian Institute of Music
At the Australian Institute of Music (AIM), we don't just teach – we inspire, motivate and guide rising stars towards successful careers.
Australian Taxation Office (ATO)
The ATO is one of Australia's largest public service employers, with over 20,000 people across the country. The ATO employees people in a range of roles, from accounting, finance and auditing to law, administration and customer service to human resource management, information technology and marketing
Avondale College of Higher Education

Avondale College of Higher Education offers a range of government-accredited VET courses, bachelor degrees and postgraduate degrees.
B
_____________________
Bedford College
Established in 1944, Bedford College is a leading training organisation with a reputation for excellence in vocational education.
Benchmark College
C
_____________________
Camp America

Work at a Summer Camp for 9-12 weeks. Au Pair (work as a nanny) in the USA, UK, France, Spain, Italy & Canada. Work & Travel in Canada.
Campbelltown City Council
We are a leader in Local Government – a forward thinking organisation committed to innovation, best practice, continuous improvement and enhancing community life. We are proud of our employees, of the way in which we serve our community and of the career opportunities we provide.
Campbelltown City Council – Leisure Services
D
_____________________
Defence Force Recruiting

Defence Force Recruiting provides a variety of engaging career opportunities in the Australian Defence Force.
Department of Industry
Training Services NSW approves and monitors apprenticeship and traineeship training contracts in NSW and issue completion certificates.
Disability Services Australia
DSA Employment Solutions enables opportunities for people to
experience choice, inclusion and achievement within our employment pathways.
Dress For Success
Dress for Success Sydney (DFSS) is a charity that helps women/girls gain and confidence to secure employment.
Our programs provide professional work clothing, style mentoring, job-search skills, career coaching and networking at no cost to our clients.
E
_____________________
Education Institute (TOP)
Top Education Institute is the first private provider to offer a full accredited Bachelor of Laws with its Sydney City School of Law.
Excelsia College
Excelsia College is an innovative and creative community of people, passionate about excelling academically, professionally and spiritually.
F
_____________________
Fire & Rescue NSW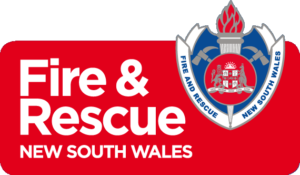 Our role is to enhance community safety by minimising impact of hazards/emergency incidents on people, property, environment & economy.
H
_____________________
Housing Industry Association
HIA are the only national residential building organisation. Working to build the best home and foundation for every Australian. HIA's mission is to promote the policies and provide services which enhance member's business practices, products and profitability, consistent with the highest standards of professional and commercial conduct.
HSC in the Holidays

We are the premier provider of HSC tutoring, live events and study material. Across 22 subjects, all of our teachers are HSC experts.
Hunter Valley Training Company

HVTC provides a range of customized workforce solutions to meet the changing training and workforce needs of business and industry.
We help employers recruit, manage, monitor and mentor apprentices, trainees and employees to make sure they find and keep the right person for the job. We also take care of all the required contractual arrangements.
I
_____________________
Iglu Pty Ltd

At Iglu we provide student accommodation services for tertiary education students. Currently we have eight properties spanning across New South Wales, Queensland and Victoria. Fully-furnished apartments and fantastic amenities all combine to make Iglu more than just a cool place to live, they make it a home.
International College of Management Sydney
ICMS offers a range of university-level degrees in Fashion, Accounting, Events, Hospitality, Tourism, Property and Sports Management.
International Scree Academy and Sydney Film School
J
_____________________
JMC Academy

JMC Academy offers leading degrees and diplomas in the creative industries including music, audio, film and television, entertainment business.
K
_____________________
Kaplan Business School
M
_____________________
Macleay College
We understand that different people are looking for different outcomes when they chose to study at Macleay. That's why we offer both Diploma.
Macquarie University
Macquarie University is ranked among the top 1% of universities in the world. Visit mq.edu.au to learn more about our courses and entry.
McDonald's Australia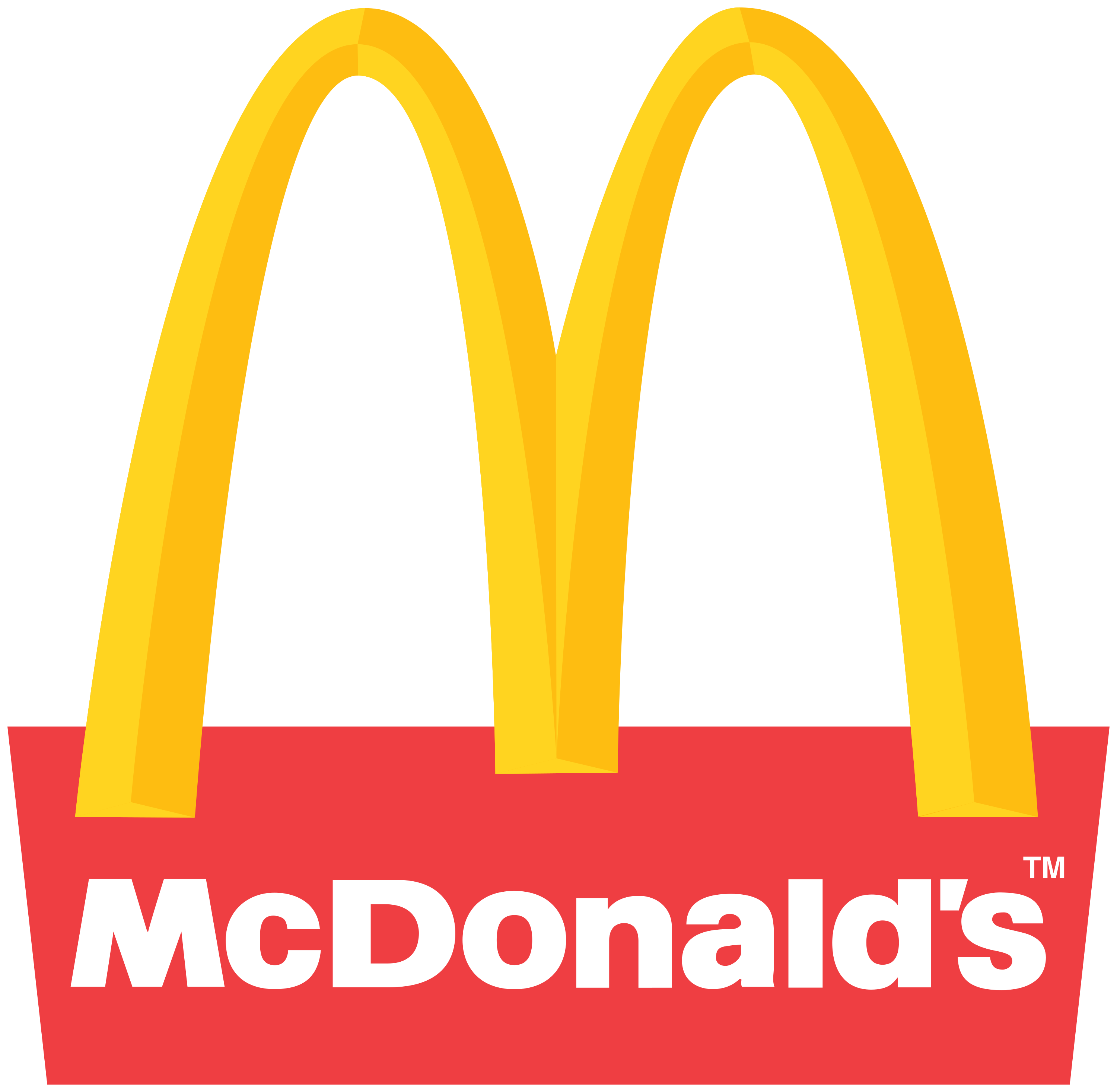 McDonald's Australia – Global company providing high quality training and qualifications to its employees.
MedEntry UCAT Prep
MedEntry is run by academics with 20 years' experience in preparing students for UCAT and interviews: by Doctors for Doctors-To-Be.
MEGT (Australia) Ltd.
MEGT is an Australian not-for-profit organisation that has been supporting employers, apprentices and trainees for over 35 years.
MIT Sydney
MIT provides a suite of undergraduate and postgraduate coursework programs to domestic and international students in Business, Accounting, Management, Marketing, Information Technology, Computer Networking, Cyber Security and Engineering (Telecommunications).
Morpheus Academy of Hair & Beauty
We are a hair and beauty academy in Leumeah. offering short course and accredited courses in hair and beauty, we have been established 16yrs.
MWLP

MWLP provides a brokerage service that allows some 6,800 HSC students to participate in two weeks of learning in the workplace during Years 11 & 12.
My Gateway
Employs apprentices and trainees, and then places them with a host employer who they work with whilst receiving on-the-job training.
N
_____________________
NECA Group Training
NECA Group Training recruits, trains and monitors Electrical Apprentices for the duration of their apprenticeship. Earn while you learn!
NECA Training and Apprentices
NECA Electrical Apprenticeships is a company founded by the National Electrical and Communications Association, (NECA) to promote the employment of young people into the electrical trade.
National Disability Coordination Officer Program
disability support in tertiary education and employment
National Institute of Dramatic Arts (NIDA)

The National Institute of Dramatic Art (NIDA) is Australia's leading institute for education and training in the dramatic arts.
NIE
NSW Police Force (Recruitment)
O
_____________________
Orana Fashion Business College
UOW College
UOW College provides academic study programs to assist students to advance their careers and meet their educational and career goals.
P
_____________________
Coaching and mentoring organization for Aviation. Specialists in Pilots, Cabin Crew, Engineering and Management careers. Advocate for Women in Aviation and monthly contributor to Australian Aviation Magazine.
R
_____________________
Raffles College of Design and Commerce
Raffles College of Design and Commerce is a unique education organization based in the heart of Parramatta, specializing in design and arts.
Roads and Maritime Services
Transport cluster delivering value for our customers and the community through safe, efficient and quality road and maritime networks.
S
_____________________
Sarina Russo Apprentices

Sarina Russo Apprenticeships in a Apprenticeship Network Provider. We support apprentices from pre-apprenticeship right through to completion and assist over 35,000 apprentices / trainees and their employers across Australia every year.
SIBT
Student Super
Student Super is the first superannuation fund built for the specific needs of Australia's students and young professionals. With special features, our mission is to make it easy for young people to get their super organised.
SUPERIOR TRAINING CENTRE
RTO specialised in delivering trade courses.
Sydney Trains
T
_____________________
TABMA
The Australian National University
The Disability Trust
The Disability Trust is committed to providing highly professional care and support to people with disabilities and their families.
The Hotel School Sydney
The Hotel School educates in Tourism, Hotel Management and Events to develop talent for global employment in the business environment.
The University of Notre Dame

Notre Dame is the #1 University for Overall Quality of Educational Experience (QILT). Contact us today for the education of a lifetime.
Tocal College
Tocal College provides training for school leavers and other people who are interested in a broad range of agricultural careers.
Torrens University

Training Services NSW
We regulate the apprenticeship and traineeship system in NSW. We provide information on all aspects of apprenticeships and traineeships.
Tred College
Tred College is a healthcare training college, provides nationwide accredit courses in Dental, Pathology, Nursing and Childcare Education.
Try Surveying
To encourage high school students to take up surveying.
U
_____________________
UCAT – National Institute of Education
Wondering about the UCAT and how to prepare for it? What about the medical admission interviews OR how to apply for medicine?
We can help!
Universities Admissions Centre

UAC processes applications for admission to most undergraduate courses at participating institutions (NSW & ACT)
University of New England
UNE Sydney provides a physical presence and virtual connection for students studying at UNE in Western Sydney.
University of New South Wales (Sydney)
At UNSW, you're offered a world-class education giving you everything you need to catapult your career forward.
University of Canberra
The University of Canberra aims to be amongst Australia's most innovative tertiary institutions, with 89% graduate employment rate.
Unleashed Grad Trips

We are an overseas school leavers company that hosts grad trips in 4 overseas destinations. A much safer option compared to mainstream schoolies.
UOW College
UOW has 9 campuses in Australia including campuses in Wollongong and Liverpool. It offers over 300 degrees across 19 study areas.
V
_____________________
Vantage Group Training
Vantage Group Training is a GTO specialising in Automotive apprenticeships & recruitment.
VERTO LTD.
VERTO has been supporting the community for over 35 years. VERTO provides a range of services including apprenticeships and traineeships, disability support, community programs, employment services, Indigenous programs, tenancy advice, vocational training and youth initiatives.
YMCA
We're passionate about offering young people pathways to live their best life by supporting their physical, mental and social wellbeing. At YMCA NSW, we believe in the power of inspired young people.
W
_____________________
Warrane College
Wave Learning

Wave Learning is a Registered Training Organisation (RTO) who provide First Aid Training as well as a number of accredited courses.
Western Sydney University
Western Sydney University is an institution of education and opportunity that helps people to realise their unlimited potential.
Whitehouse Institute of Design
Whitehouse Institute of Design, Australia is a global leader in higher education for creative industries.
William Angliss Institute
William Angliss Institute offers a range of diplomas, certificate qualifications and short courses in foods, tourism, hospitality & events.
Wisdom Homes
Wisdom Homes is an Award-Winning residential builder specialising in the construction of high-quality homes, pools and landscapes.
WISE Employment
Not for profit organisation assisting people with Disabilities to find suitable ongoing employment.
WPC Group
Group training organisation, employer of apprentices and trainees.
Y
_____________________
Your Town